Plutus Crypto Cashback Card Review 2022
Aug 02, 2022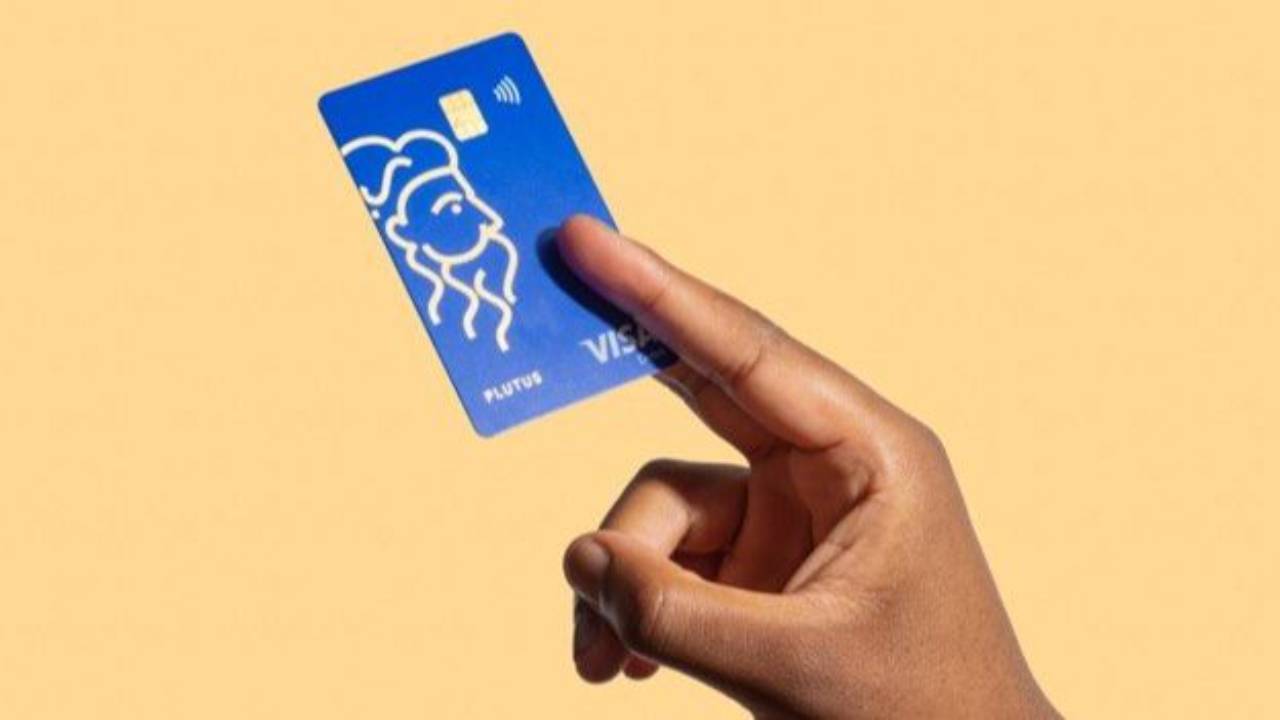 Plutus helps you earn Crypto Rewards every time you shop with a Visa Debit Card, even outside the US.
It's frustrating for those of us in Europe who can't access some of the crypto cashback perks that those in the USA can. But that's changing,
I've been (ever-so-slightly) obsessed with getting a decent crypto cashback card. And I'm currently trying out Plutus.
Every time you spend and make a payment with the Plutus card you'll receive cashback in their native Pluton (PLU) token, and rewards are pretty good - 3% rising to 8% (if you are ballsy enough to stake some serious PLU). That compares well with the likes of Nexo, BlockFi, and Crypto.com.
So here's my review of the Plutus Crypto Cashback Card and app.
PLUTUS REVIEW - BITCOIN/CRYPTO APP 2022
BEST BITS
NON-CUSTODIAL WALLET
With the Plutus Visa card users' funds are stored on a non-custodial Ethereum wallet. This is huge as it means you and only you have access to your cryptocurrency. By cutting out the third party the wallet becomes truly decentralized, trustless, and a lot safer from both from hacks and institutional power trips.
HIGH CASHBACK
This is the big plus. Basically, you're getting a higher percentage of cashback here than almost every other provider. There are a few catches though, so let's look at them.
Whenever you buy something with the Plutus card, you'll receive a cashback that goes from 3% to 8%. That's a lot more than most competitors such as BlockFi and Gemini, which usually range between 1.5% to 3% on every purchase. However, the catch is that you can only earn their native PLU token. More on the PLU token later!
FEE FREE
And last but not least, the Plutus card can move funds from the non-custodial wallet to the card completely fee-free. However, the feature is locked for medium and pro users, if you only have the standard version you'll incur a fee of 1.75%.
GOOD CUSTOMER SUPPORT
I had an issue with a payment and contacted the Plutus Customer Support on Twitter. They got back quickly and were very helpful.
DISADVANTAGES
A BIT CLUNKY
I'm gonna be honest. The app is a bit basic. Most crypto apps are fairly sophisticated these days, and this one is bare bones. Perhaps it's not a deal-breaker for you, but don't expect a sophisticated user experience.
NOT A REAL CRYPTO-BACKED DEBIT CARD
The Plutus Visa Card won't automatically convert your cryptocurrencies to FIAT at every purchase as most competitors do. Users have to do it manually, first selling their crypto for FIAT on the DEX and then sending it to the debit card. For some, when they are out shopping, they don't want to constantly keep an eye on my account and sell crypto every time needed.
For others (me), I'm happy to top up with fiat and then spend that on the card.
PAYWALL
Unfortunately, the best Plutus has to offer is locked behind a paywall. The highest 8% cashback rewards and the Plutus Perk feature is only available to users willing to subscribe to the pro or premium plan and stake the PLU token, which due to it being a micro-cap comes with extremely high risk.
However, note that if you're using the card a lot it might be worth the inconvenience.
CASHBACK ONLY IN PLU
The Plutus Visa card only offers cashback in PLU, and not in bigger more reliable coins such as BTC, ETH, or ADA.
To be fair, that's the same as most cashback cards (Crypto.com offers CRU, Nexo offers NEXO and so on).
This makes it risky to hold large amounts of the currency as we mentioned earlier, PLU is not yet a well-established cryptocurrency so the volatility already inherent in crypto is enlarged exponentially.
Of course, you can also easily trade your PLU for a more reliable coin with relative ease, and that's what I intend to do.
One annoyance is the only way to transfer your PLU out of your wallet is through MetaMask. If you don't have a wallet there, you'll have to create one.
NO NATIVE BTC SUPPORT
Another deal-breaker is Plutus not supporting the current king of crypto, Bitcoin. In fact, the card only supports ETH and PLU, their native ERC-20 token. Although more support is expected to be added soon, not supporting more than two assets is a huge drawback.
HIGH FEES FOR STANDARD USERS
In some cases, standard users will incur some really high fees. Moving ETH on your card comes with an abnormally high fee of 1.75% for non-pro or premium users. Additionally, the ATM fees are also higher than you'd like to see. Withdrawing your funds comes with a $1.35 base fee and a 1% total transaction fee charge.
APPLE PAY NOT AVAILABLE
One downside is that Plutus is currently not available with Apple Wallet, but it's actually not that much of a problem when you're earning so much cashback. And hopefully, they'll get that sorted at some point.
NO SUPPORT OUTSIDE EEA
If you're a US citizen and wanted to give the Plutus Visa card a go, tough luck, it's only available in Europe.
KEY FEATURES
PLUTUS CARD
This is the main reason for using the card and app.
The Plutus Visa Card is a debit card that allows you to make purchases with your cryptocurrencies wherever Visa is accepted. Customers using the Plutus card can also earn cashback for every purchase.
PLUTUS DEX
The Plutus DEX is a decentralized exchange that allows users to store and trade their crypto, all without a middle man. The DEX is connected with the decentralized and non-custodial Ethereum Metamask wallet. The 2 supported coins ETH and PLU can be swapped and bought with both GBP and EUR. The feature is however not available for UK users.
PLUTON REWARDS
The Pluton Card offers a cashback of 3% to 8% for every purchase. Rewards are paid out in Pluton tokens (PLU) and higher rates are available for premium and pro users. The PLU you earn can be then easily staked, withdrawn, or swapped.
PLUTUS PERKS
In addition to the cashback extra features are available for premium and pro users that stake PLU. These perks include a free Spotify and Netflix subscription and extra PLU back when shopping at retailers such as Tesco. As previously noted, the app is pretty basic, and it's actually not that clear how to a) claim these perks or b) change perks. Presumably we just hook up chosen perk to the card and they do the rest? But that's not clear.
HOW IT WORKS
The Plutus Card lets you make purchases anywhere Visa is accepted. The card is available as a physical card and a digital card on Google Pay, however, Plutus does not support Apple Pay. Which sort of rules out a lot of people!
We should point out that the Plutus Card is not a real cryptocurrency debit card. Normally with competitors such as BlockFi, your coins automatically convert to FIAT at every purchase, but not with Plutus. To use the card you'll first have to sell crypto from your Metamask wallet for FIAT on the Plutus DEX and only then deposit it on your card.
That said… BlockFi's card is not available in the UK (or outside the USA) currently, so pfffff.
On top of that swapping crypto for FIAT is as of now only available for users in the European Economic Area (EEA). So UK cardholders can only top their card via FIAT bank transfers.
All of these issues make the Plutus Visa Card a lot more impracticable than it should be for EEA users let alone for users in the UK.
COUNTRIES AVAILABLE
Plutus is available in all EEA countries and with fewer features in the UK. Check out the Plutus website for the complete list of countries where the Plutus Card is supported.
VERDICT
The Plutus Visa Card offers among the highest cashback rates I've ever seen, getting back up to 8% for every purchase. That's impressive. In addition, funds are stored on non-custodial wallets and the service comes fee-free in some cases.
However, there's a lot more than what meets the eye. For starters, rewards are paid out in PLU, a small and risky coins and you can only access higher rates if you're willing to stake them.
Additionally, once you look into it, the Plutus Card isn't even crypto-backed as users have to manually transfer funds every time they purchase something.
The Plutus Card does have some redeeming factors, and if you want a decent cashback card it might do the trick. i've already earnt 7 PLU with my purchases, but I'm not sure if it'll be a long-term card in my wallet.
If you're interested, try out the Plutus Card here.
Looking for another crypto cashback card you can earn on? Why not check out my reviews of the best bitcoin/crypto cashback cards and choose for yourself.
The information provided on this website does not constitute investment advice, financial advice, trading advice, or any other sort of advice and you should not treat any of the website's content as such. It is for informational purposes only. This website does not recommend that any cryptocurrency should be bought, sold, or held.